Our Team
A group of passionate, AMI certified, bilingual Montessori educators.
Dr. María Montessori
"It is not enough for the teacher to love the child. She must first love and understand the universe. She must prepare herself, and truly work at it"
The Team
Casa del Mar Montessori Marbella was established in 2016. We embrace Maria Montessori's philosophy and pedagogy according to standards defined by AMI. Our teachers are AMI-certified, they are experts on following the natural development of the child and know how to support children's social and emotional learning while cultivating their intellectual ability.
Infant Community Team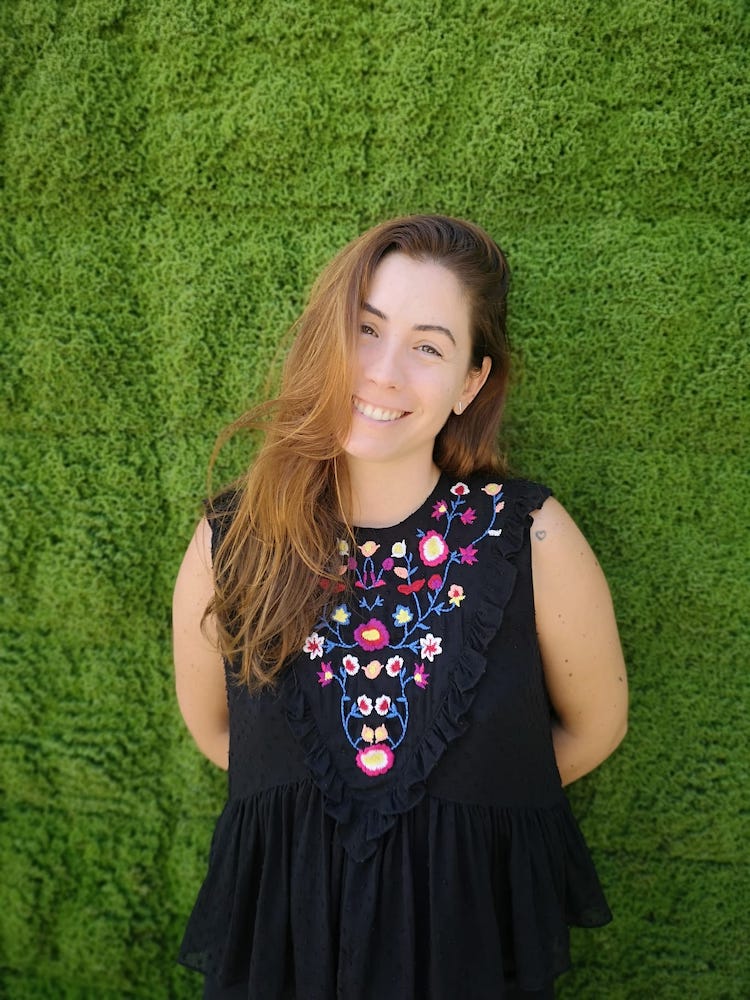 Leticia Cabezas
Infant Community Guide
Born in Málaga and with dual degrees in Speech Therapy and Infant Education. Leticia holds the AMI Assistants certificate 0-3 and is currently undergoing the AMI 0-3 Diploma.
Leticia has been working at Casa del Mar Montessori since 2019. Babies and toddlers are Leticia's passion and the love she feels for them is what guides her way of life. She started collaborating in the Infant Community as Assistant and the Montessori philosophy has become her guiding principle.
Leticia is fluent in both English and Spanish.
Verity Gromniak
First plane English Assistant
Verity holds an Early Years Teacher Status, 0-5 years and a degree in Psychology. With a deep interest in supportive and holistic education, she trained at the Maria Montessori Institute in London where she worked for many years, guiding children and supporting families in their understanding of Montessori philosophy.
With over eleven years of experience guiding 3-6 environments Verity brings a wealth of knowledge and experience to our Children's House as well a calming influence and positive nature. Verity believes in the unique qualities of each child and supports their potential.
Verity is a native English speaker and is learning Spanish.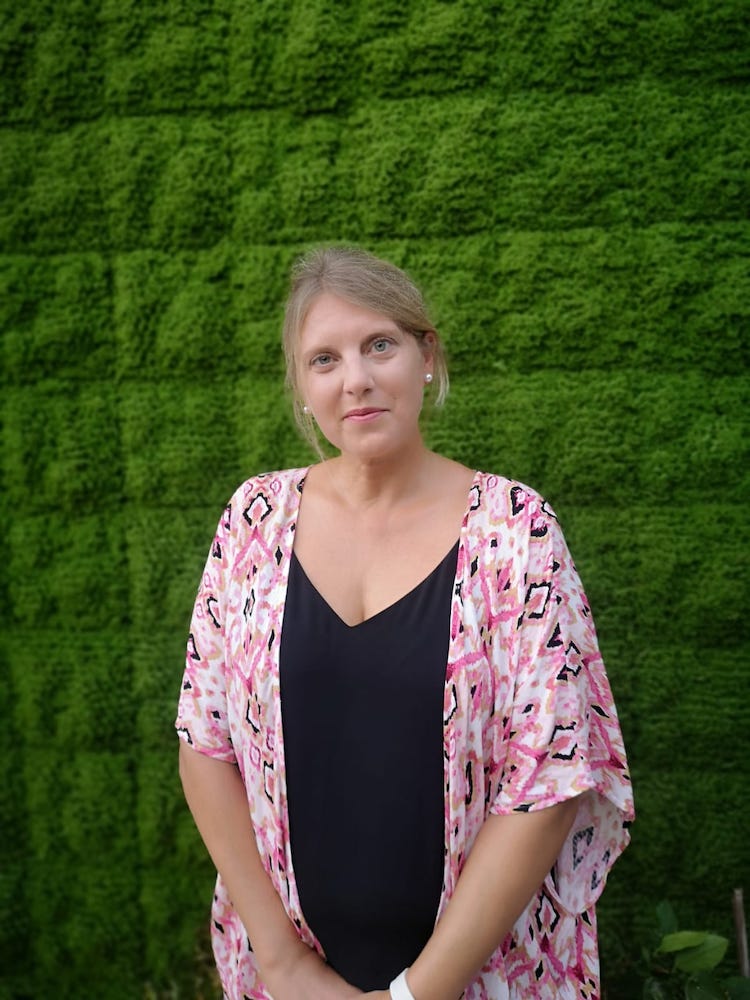 Children's House Team
Griselda Arbizu
Children's House Guide
Griselda holds a Master's Degree in Montessori Education from 0-6 years, by the University of Vic, in collaboration with the Montessori Institute of San Diego (MISD) and the Association Montessori Internationale (AMI). She holds a bachelor's degree in Social Education, specializing in Special Needs Education and is currently studying for a master's degree in Special Needs Education.
Griselda's personality offers a balanced set of skills, training and experience that is very beneficial for the development of the Children's House community. Griselda is a passionate Montessori educator with excellent observation and organizational skills that support order and provide a sense of security for the children. Her loving personality, easy-going attitude, empathy, and patience help her connect on an emotional level with every child.
Griselda is a native Spanish speaker and is fluent in English.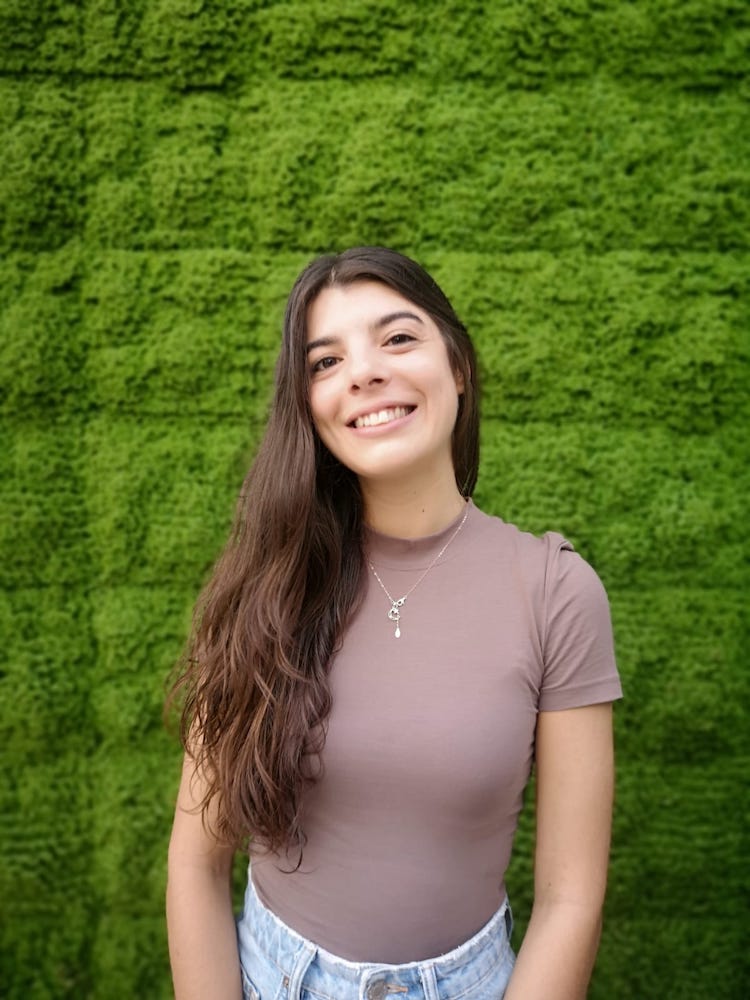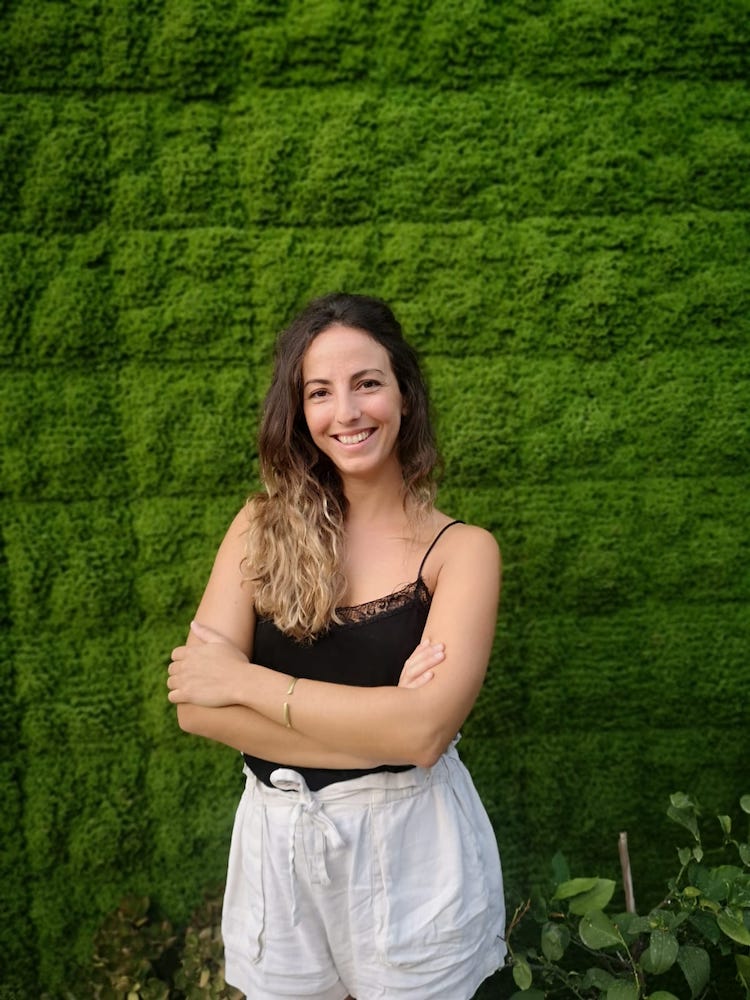 Ana Berdegué
Children's House Spanish Assistant
Ana studied Early Childhood Education and holds an AMI 3-6 Diploma.
She is kind, warm and caring with the children. She models grace and courtesy in the environment, supports children's autonomy and protects their concentration. With 3 years of international teaching experience in the US and Spain, Ana joined the team at Casa del Mar Montessori in 2020 and has held several positions in the team over the years.
She is a native Spanish speaker and fluent in English.
Elementary Program Team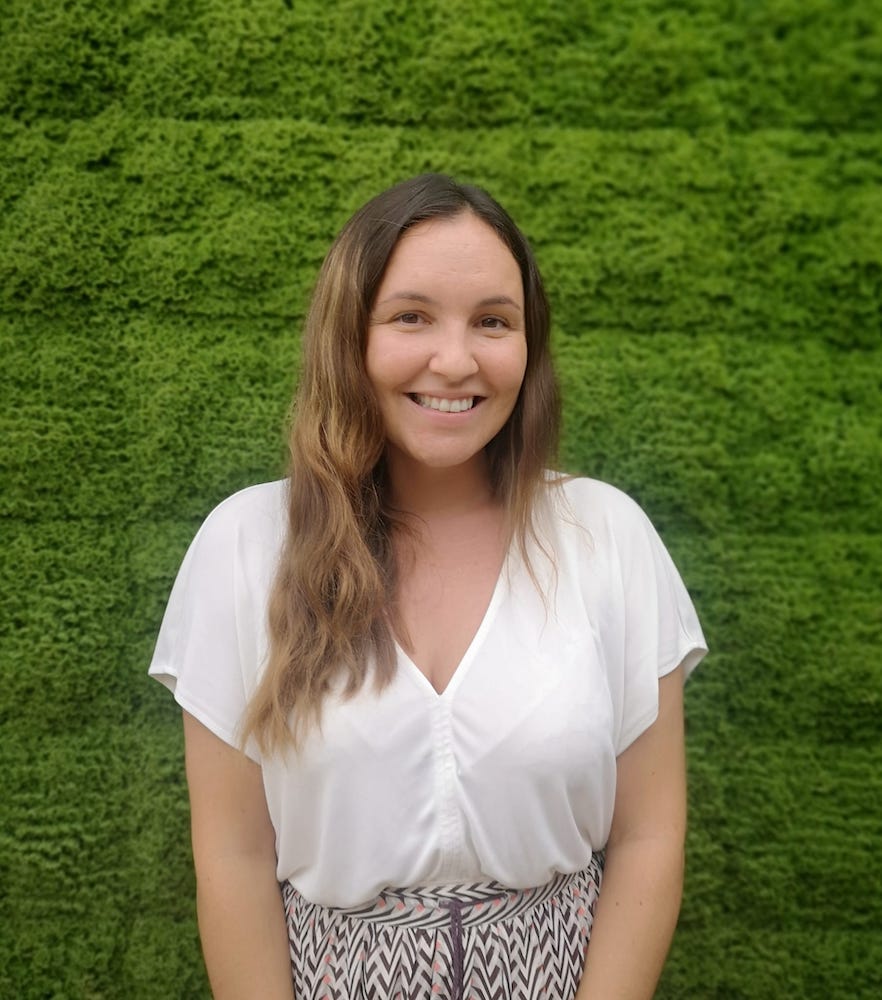 Sara Fernández
Elementary Lead Guide
Sara holds the AMI Montessori Diploma 3-6 by the Maria Montessori Institute in London and the AMI 6-12 Montessori Diploma by Montessori Northwest in the United States. Sara holds a Bachelor Degree in Primary Education by the University of Vigo. She is currently studying the AMI Orientation to the 12 to 18 Plane of Development at the Maria Montessori Institute in London.
After finishing her bachelor's degree she looked for a more respectful and meaningful form of education and found in the Montessori philosophy her life career. With a deep understanding of Montessori principles she is a natural born carer. With over 10 years of experience guiding children in Montessori environments, Sara loves being around children and enjoys helping them to discover the joys of learning.
Sara is fluent in English and Spanish.
Amanda Noble
Elementary Spanish Teaching Assistant and Elementary Guide
Amanda holds a bachelor's degree in Bilingual Primary Education (English and Spanish). She is currently studying the AMI 6-12 Montessori Diploma at Montessori Northwest in the United States.
Amanda supports the Elementary children in their learning of the Spanish Language, Geography, and History. She loves to laugh, dance and transmits positivity. She is a person full of passion who greatly enjoys awakening curiosity for learning. For Amanda, Casa del Mar Montessori is a place where children learn not only about school, but about life.
Amanda is a native Spanish speaker and fluent in English.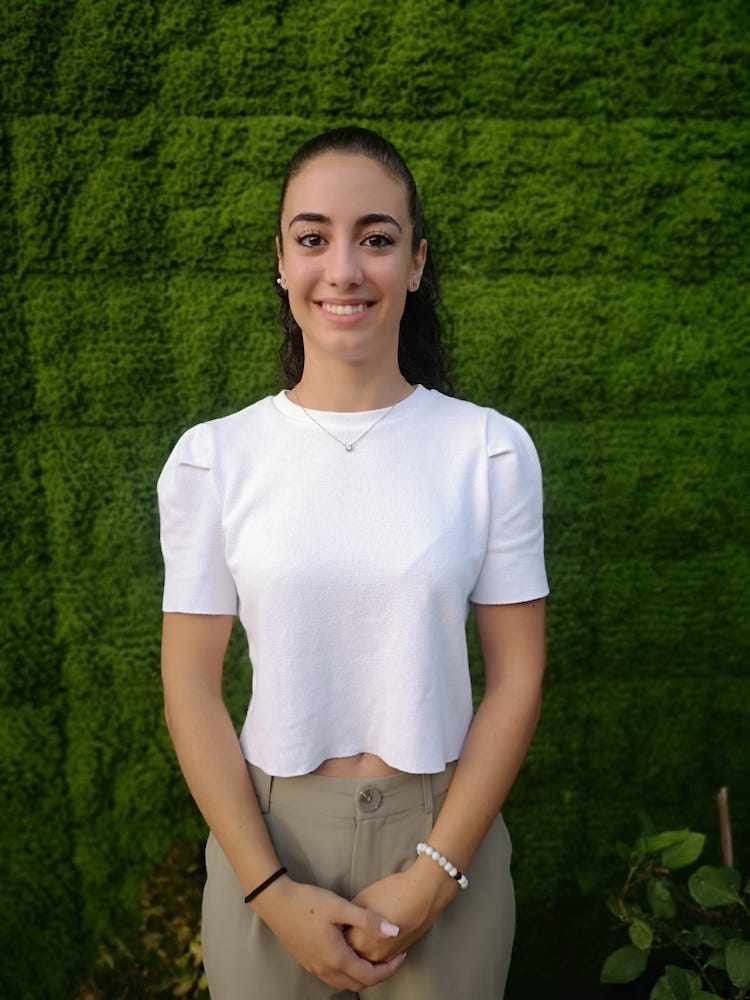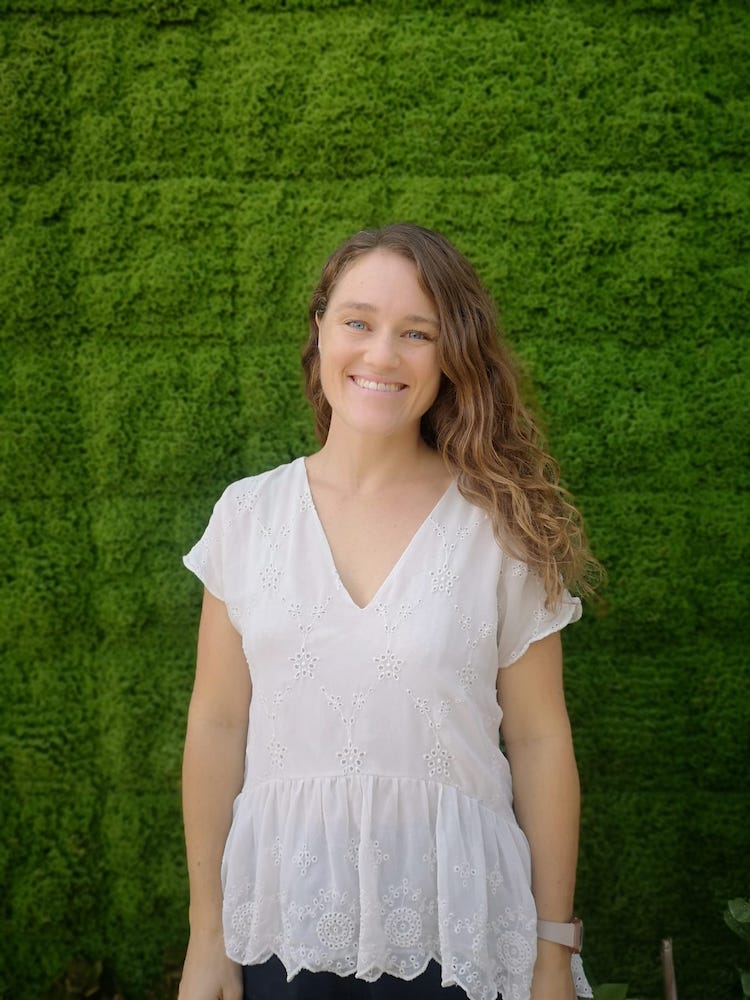 Andrea Fitzpatrick
Elementary English Teaching Assistant
Andrea holds the AMI Montessori Diploma for 3-6 by Montessori Northwest in the United Statesand a master's degree in Montessori Education from Loyola University. She also holds a bachelor's degree in Elementary Education, specializing in Early Childhood Education, Language, and Mathematics. She has over 10 years of experience working in Montessori environments, both in the Children's House and Elementary environments.
Teaching, playing, learning, and observing all that life has to offer through the child's perspective has led Andrea to this profession and way of life. Her attention to detail, curiosity for the world around her, and love of the child make her a valuable part of the prepared environment. She thoroughly enjoys the honour and excitement in witnessing the special discoveries that children make each and every day.
Andrea is a native English speaker and is fluent in Spanish.
Admin Team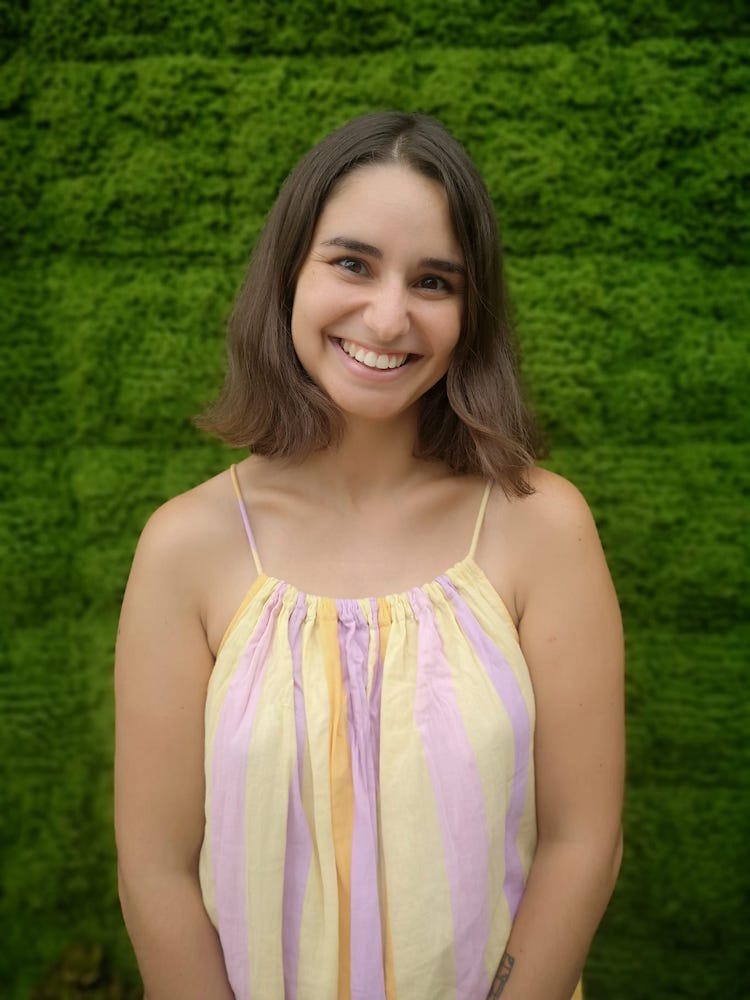 Paula García
School Life Coordinator and Elementary P.E. teacher
Paula holds a bachelor's degree in Bilingual Primary Education (English and Spanish) from the University of Málaga with specialization in Sports from the University of Regina (Canadá). Paula is currently studying her AMI 6-12 Montessori Diploma by Montessori Northwest in the United States.
Paula has two great passions, teaching and sports. Montessori has helped her to connect her two passions, finding respectful ways of teaching children while allowing them to move freely in doing so. Paula also enjoys traveling and learning from experience, she is responsible for planning the elementary classroom going out and trips.
Ruth Coca
School Founder and Director
Ruth is a Computer Science Engineer with a strong passion and drive towards Montessori Education.
Preparing an environment that will nurture a lifelong love of learning is our drive for educating our students. Casa del Mar Montessori Marbella provides a respectful, warm and welcoming environment for children to live, learn and flourish.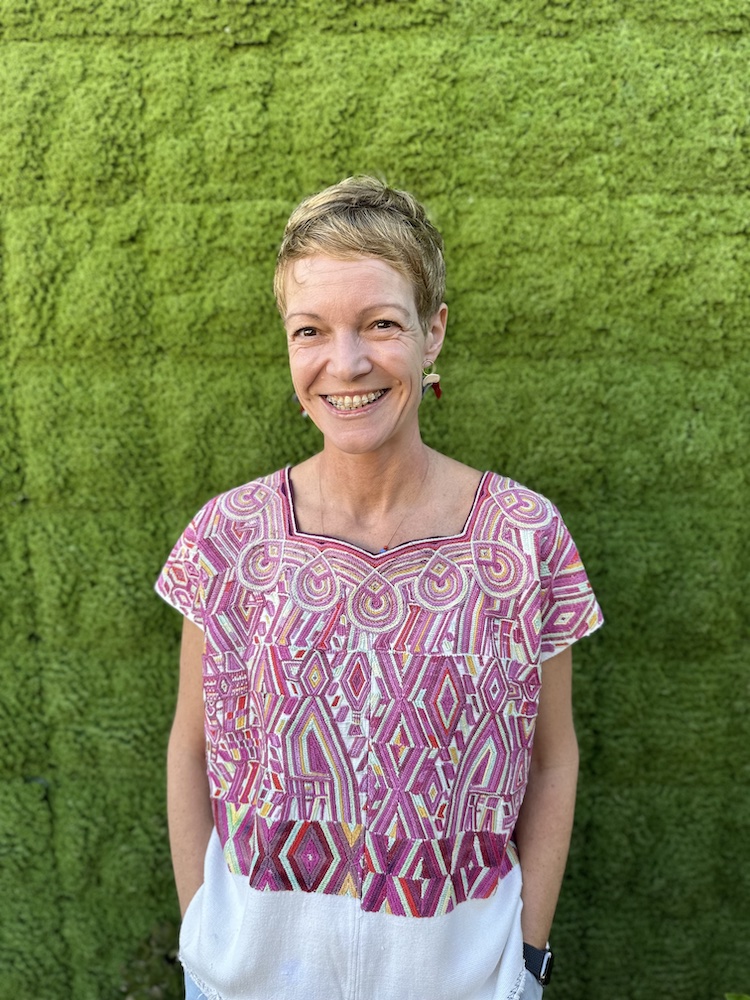 Support Team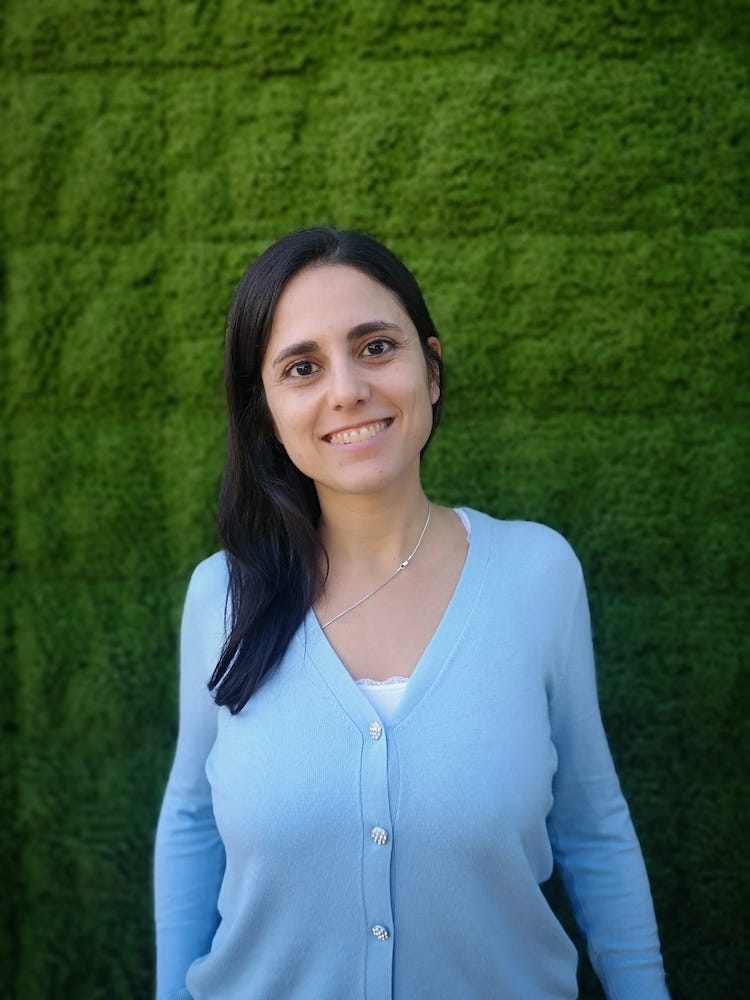 Alejandra Scuotri
Orientación Pedagógica
Alejandra graduated with a degree in Psychopedagogy from the Universidad General de San Martín, Buenos Aires. She also has secondary and university teaching degree from the Universidad Católica Argentina. With over 12 years of experience working with children and adolescents, she has support them to discover and develop their academic and social abilities.
Alejandra enjoys her work with children as she believes that childhood is the place where real learning happens. She enjoys Montessori pedagogy where following the needs and interests of each individual support her personal goal of collaborating with each child to support them develop a love of learning.
Alejandra's role of orientadora at Casa del Mar Montessori is guided and supported by her colleagues at Area 44. Area 44 is well established team of experienced learning specialists that support our work with the children and the families in the school. Through active observation and participation in the Montessori environments, Area 44 team of specialists are supporting the work of the guides in the preparation of the environment to serve the whole child's development - physical, social, emotional and cognitive while supporting their individual needs.
Ismael Sánchez and Victor Ryan
Musical Education and instrument lessons
The musical education that we offer, is based on the development of their potential, expressing the diversity and richness of their inner world, stimulating their motor skills, their emotional sensitivity and their creative capacity.
The goal of our music education is to show them the world of sensations and emotions that the language of music contains. The student will be able to understand and express this language enjoying it.
The instrumental practice in the early ages in small groups is an efficient way to stimulate their learning. For this reason, we organize classes in groups of students with a weekly session of 20 minutes. The teacher-student and student-student interaction multiplies the methodological options and generates new learning ways.
Check their school of Music here: Royal School of Music.