Mission and Vision
Love and respect are at the foundation of all our efforts for our children.
Whole child education
An environment where children begin a life journey of love of learning and global responsibility.
Casa del Mar Montessori Marbella strives to exemplify Dr. Maria Montessori's holistic approach to education, we believe that children possess a natural desire to learn and absorb all aspects of their culture and civilisation without effort.
Casa del Mar Montessori Marbella trust each child's abilities to develop to their full potential through activities that support physical, intellectual and emotional growth.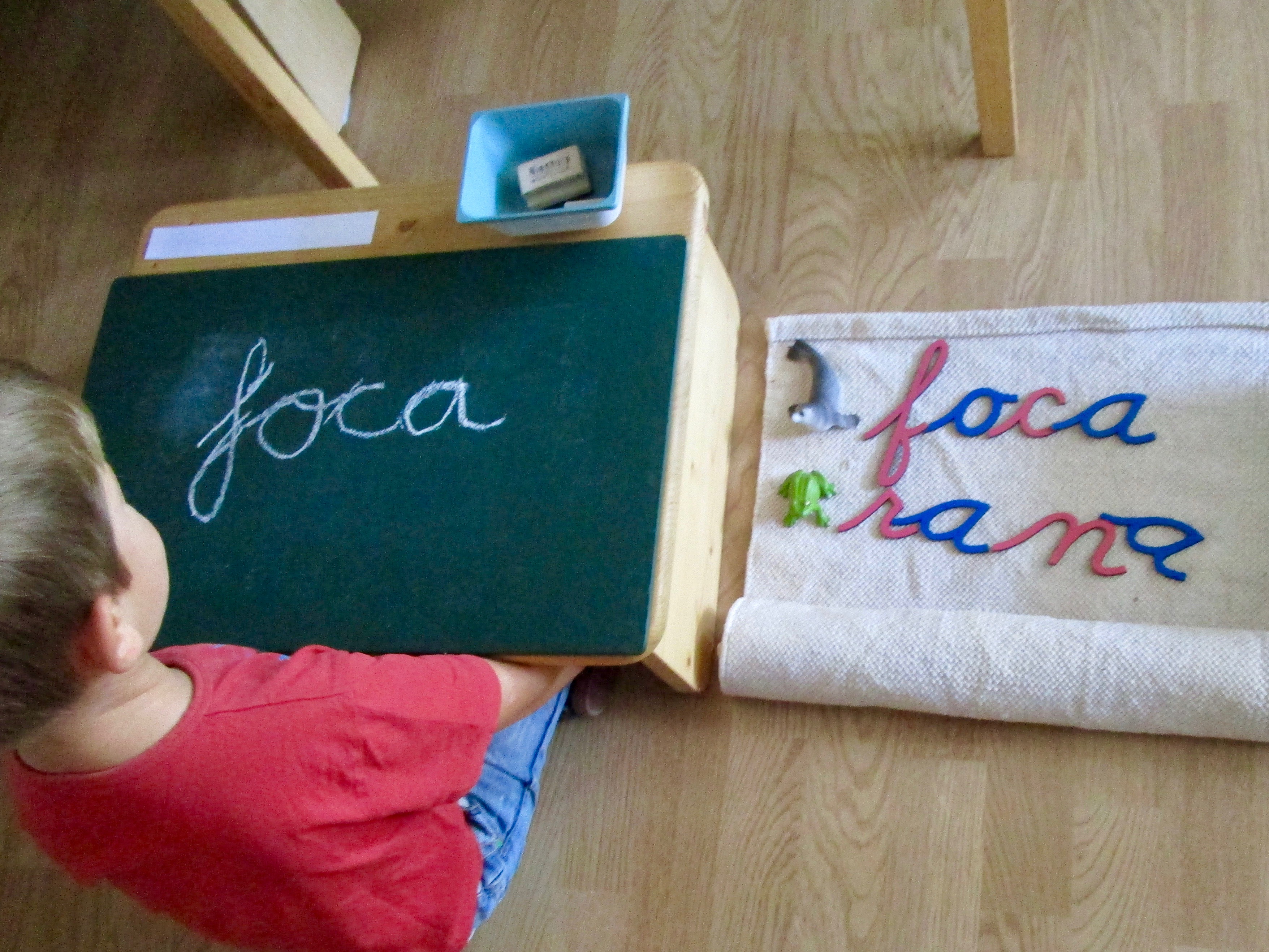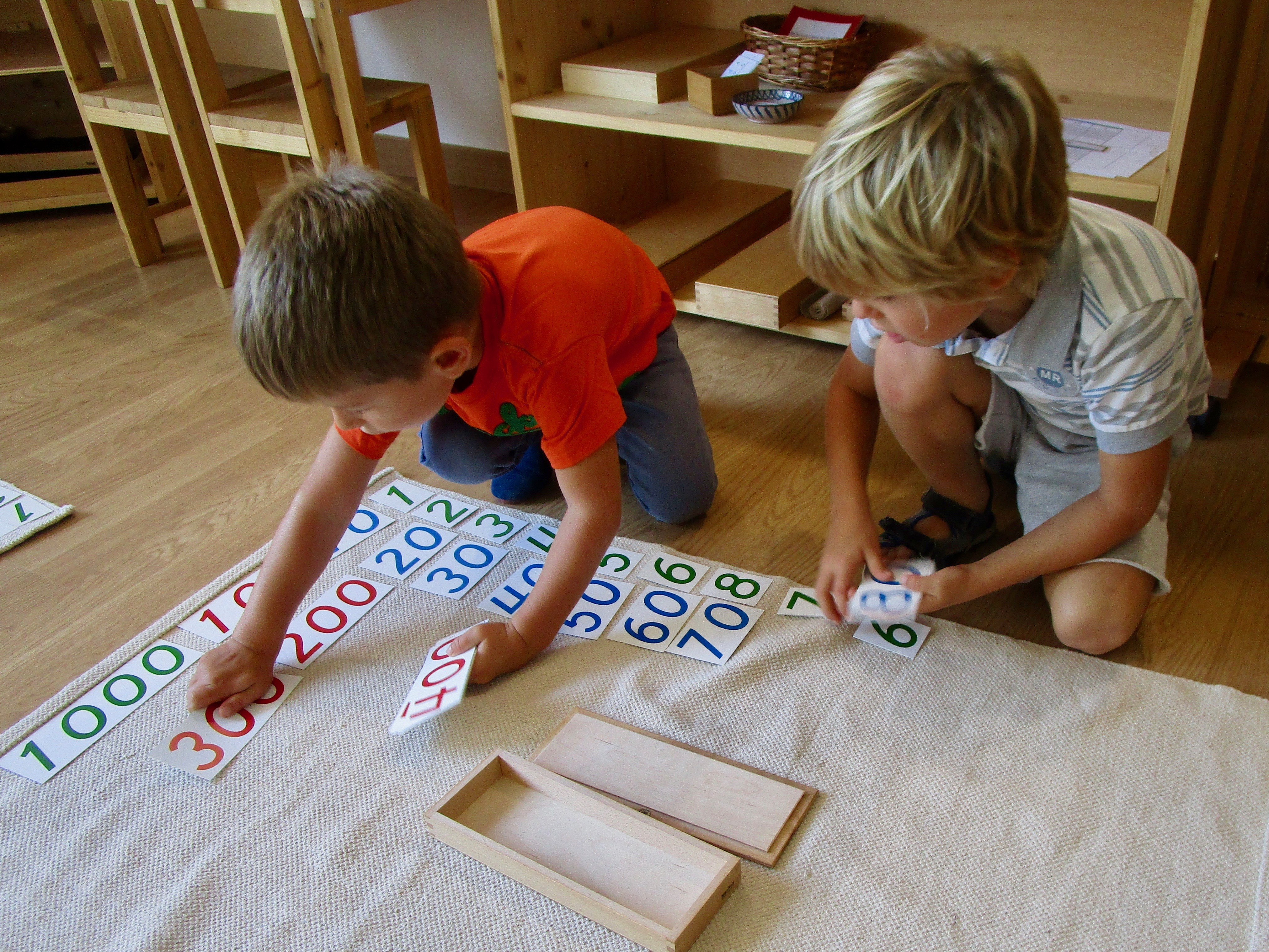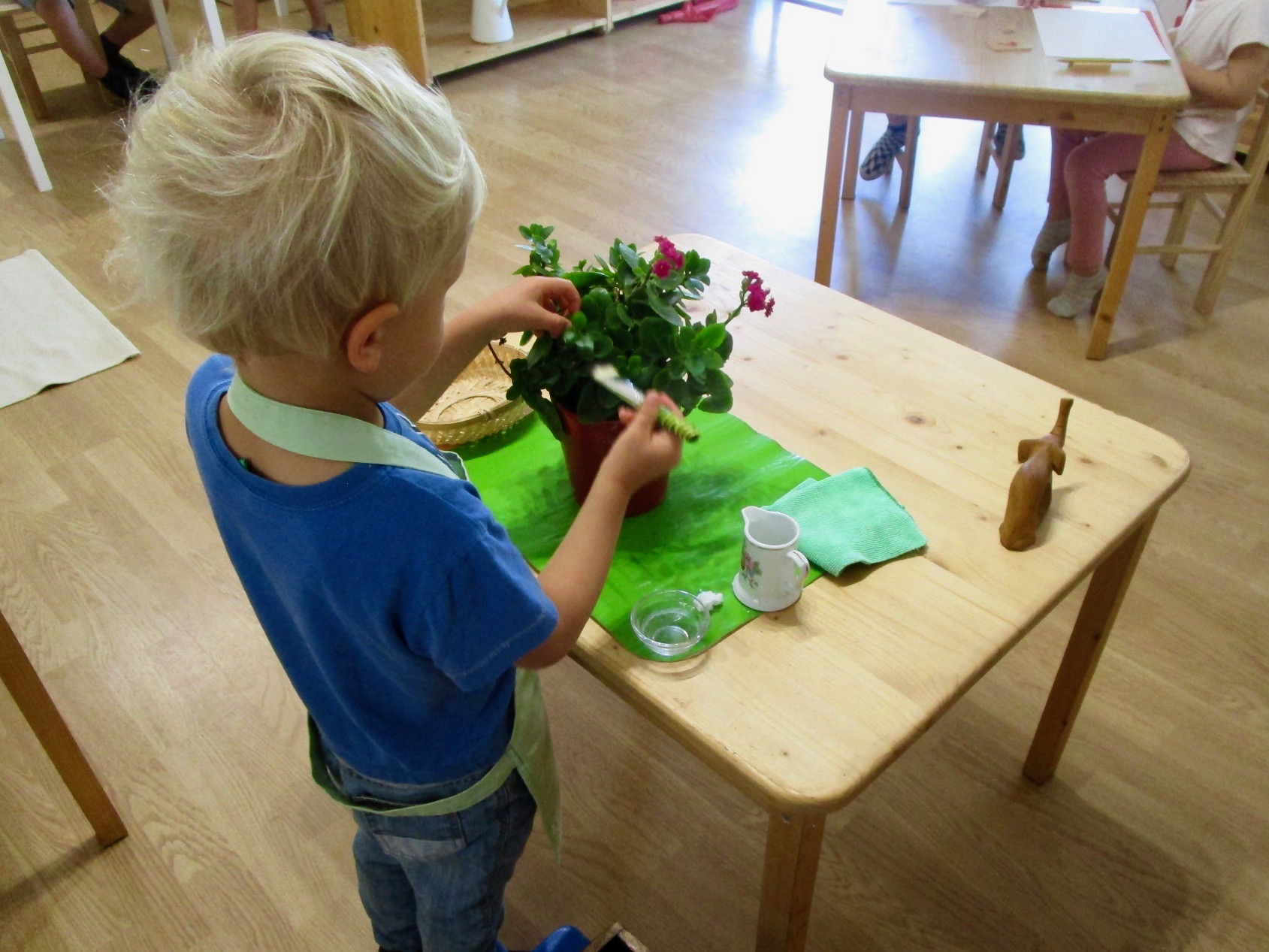 We provide carefully prepared environments in which the academic and social needs of children are fulfilled. Through purposeful activity, our children are encouraged to follow their inner rhythms and enhance their capacity for exploration and learning. With this learning experience, children become individuals who are responsible, caring and respectful.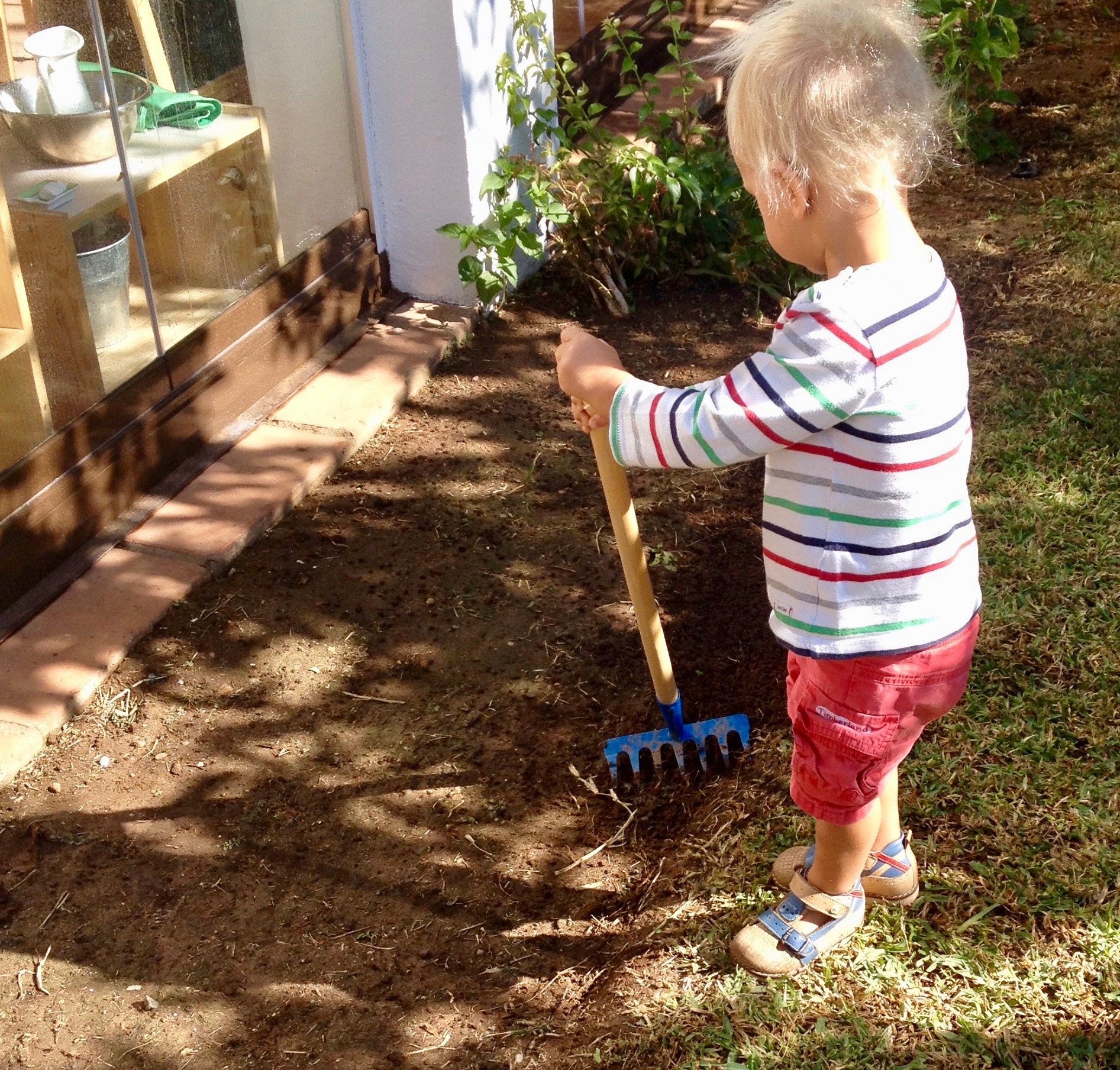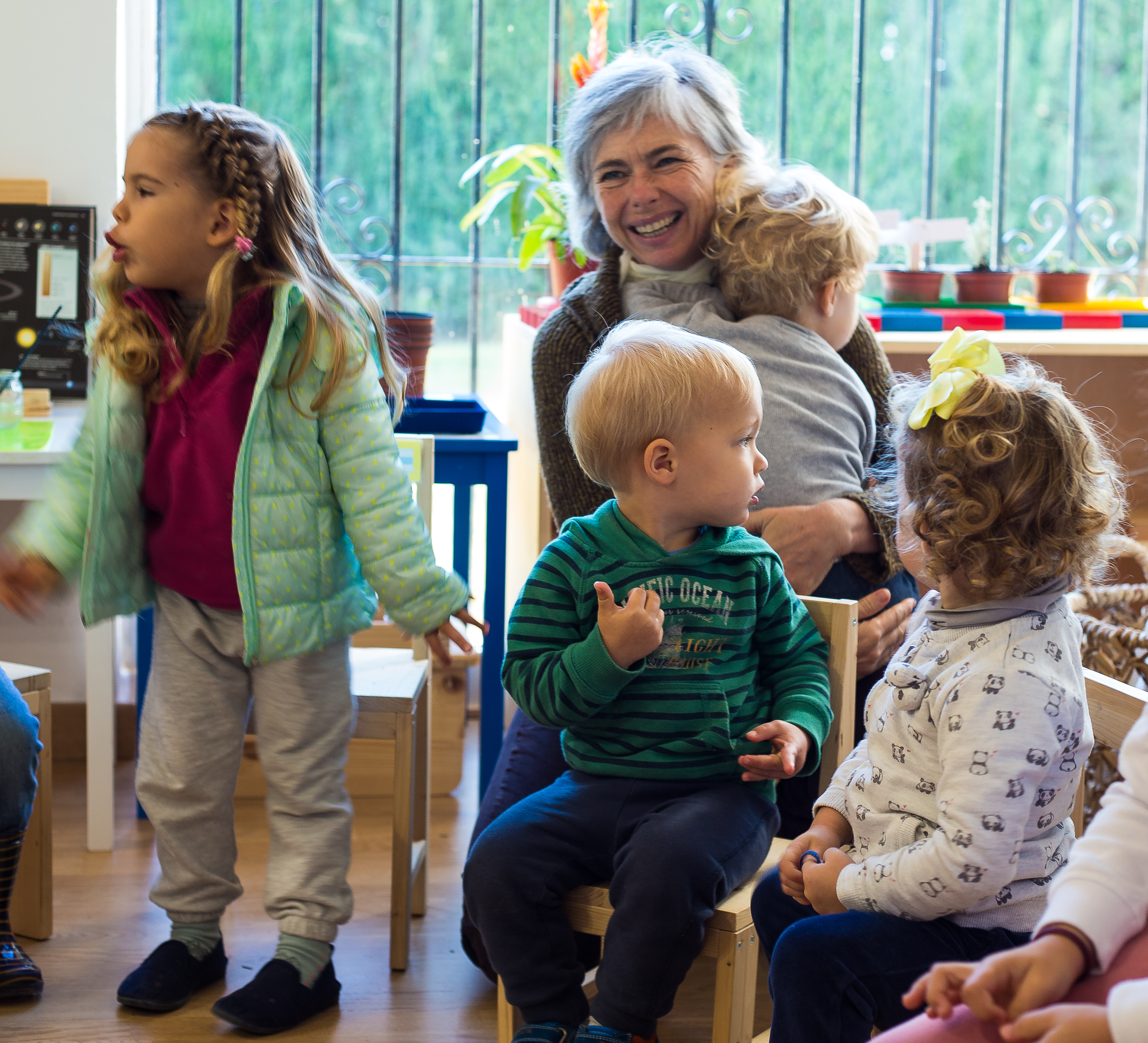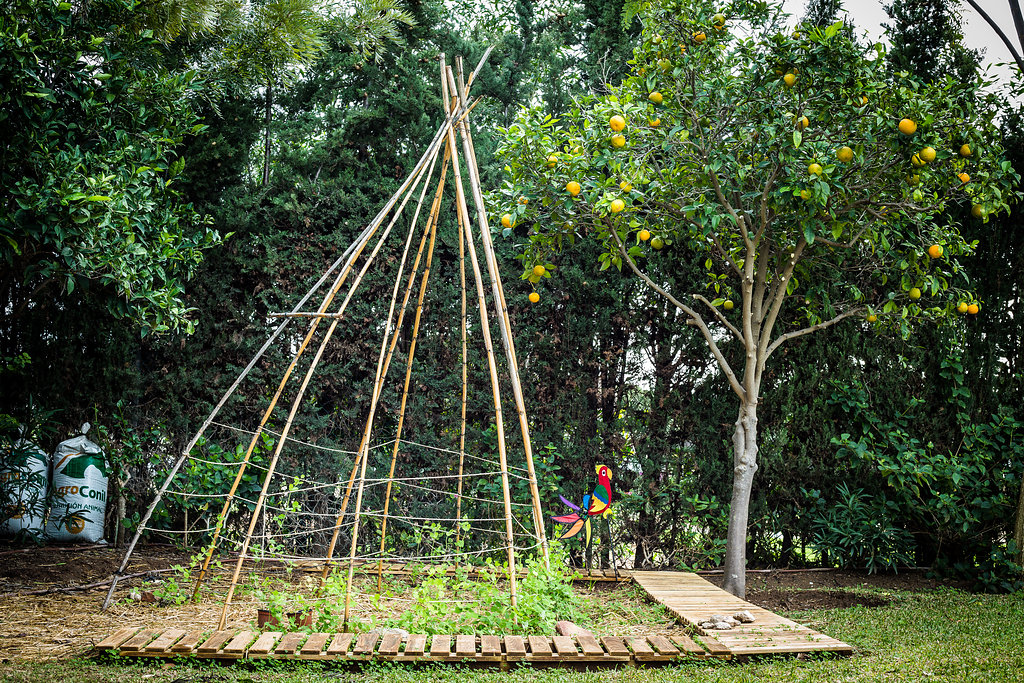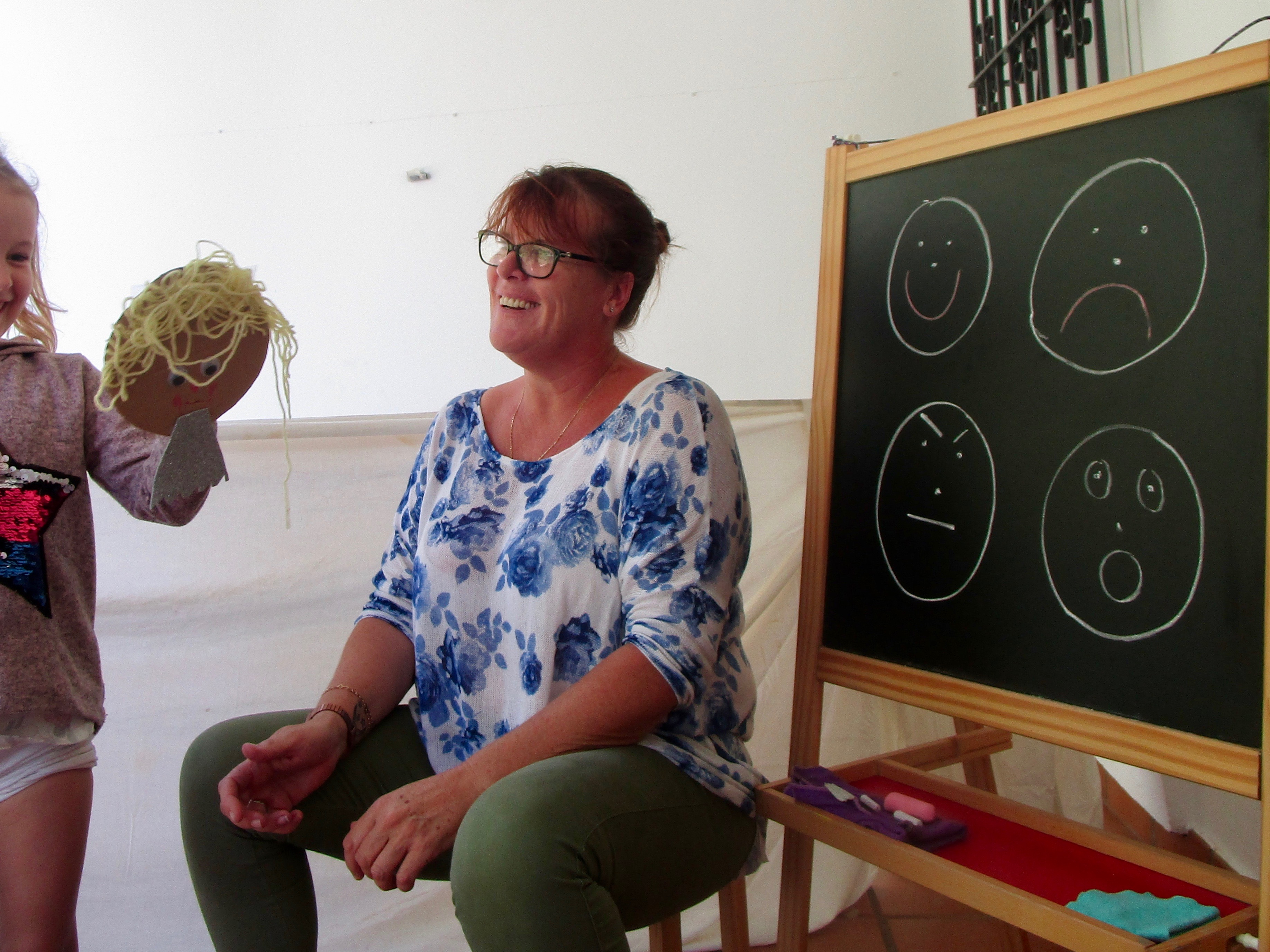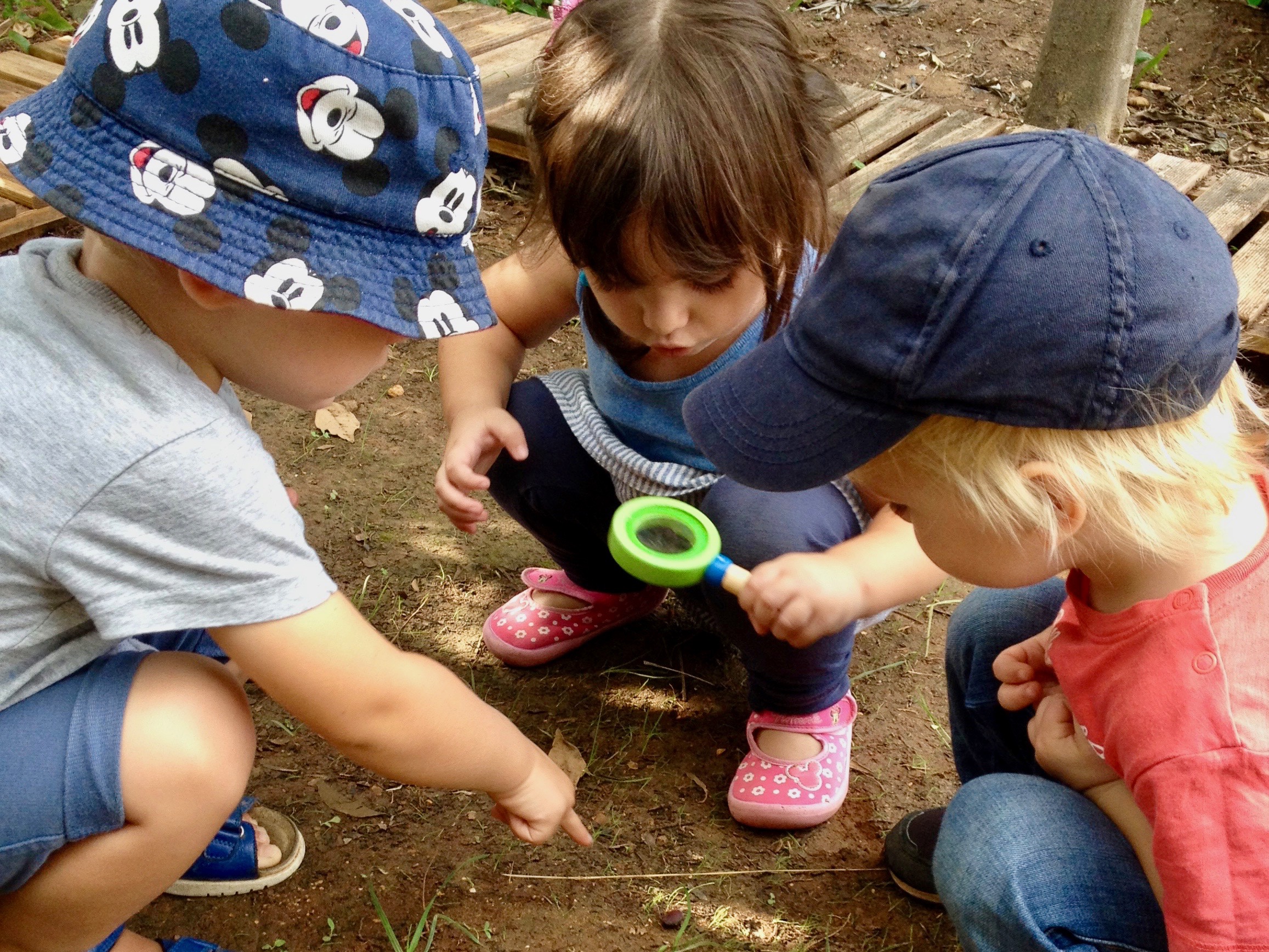 Whole child education
Educating the whole child means thinking about each student as a human being in full, and not limiting the scope of education only to a focus on academics.
Physical movement/education, nutrition, character development, mindfulness, physical and emotional understanding - the Montessori curriculum encompasses all aspects of the child's wellbeing including social and emotional intelligence. Nurtures the whole child.
The child is an interconnected being - to their family, their school environment, community and culture. At Casa del Mar Montessori Marbella we promote learning about our culture and the culture of others - Montessori education is a continuum of education in which all areas are connected and so history and geography are integrated in the learning process in a way that promotes a sense of belonging to the community and also respect for others.
Maria Montessori knew that learning and movement are interconnected, learning through all senses really engages the whole body. At our school purposeful movement is encouraged, from building the pink tower to walking the line, movement is intrinsically integrated in our prepared environments.
Prepared environment
A meticulously prepared learning environment that welcomes all children, keeps them engaged and with the right challenge to supports the growth of the whole child. Our prepared environments consist of the outdoor and indoor physical spaces as well as the pedagogical structure that includes the implementation of the Montessori principles.
Both the indoor and outdoor spaces are functional, beautiful, and sustainable aspects of the learning environment. Casa del Mar Montessori Marbella school maintains the highest possible standards of authentic Montessori practice.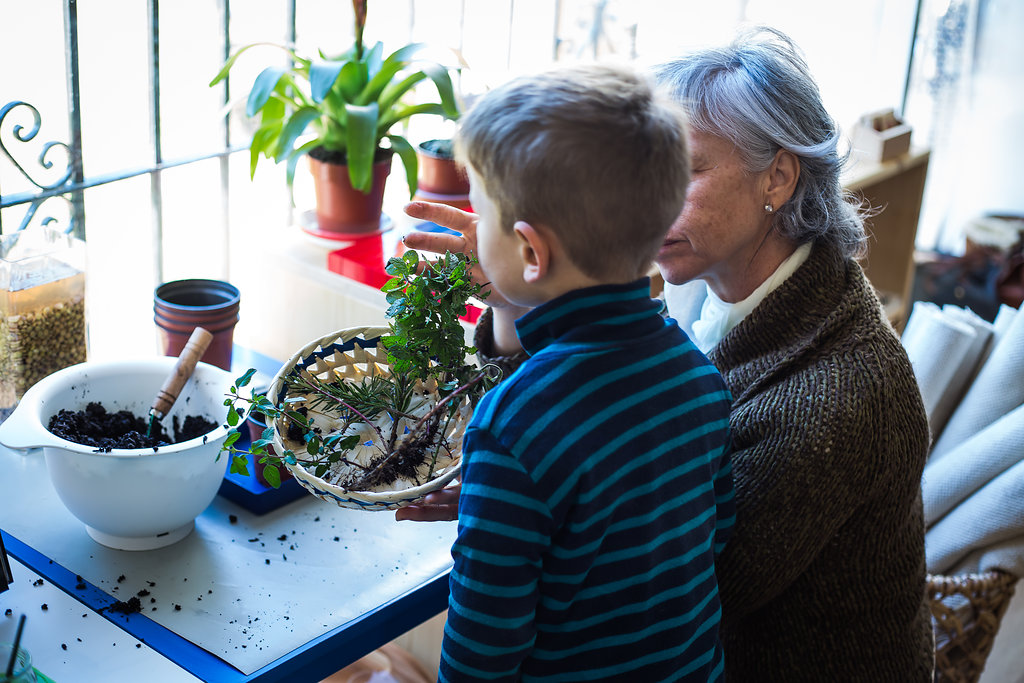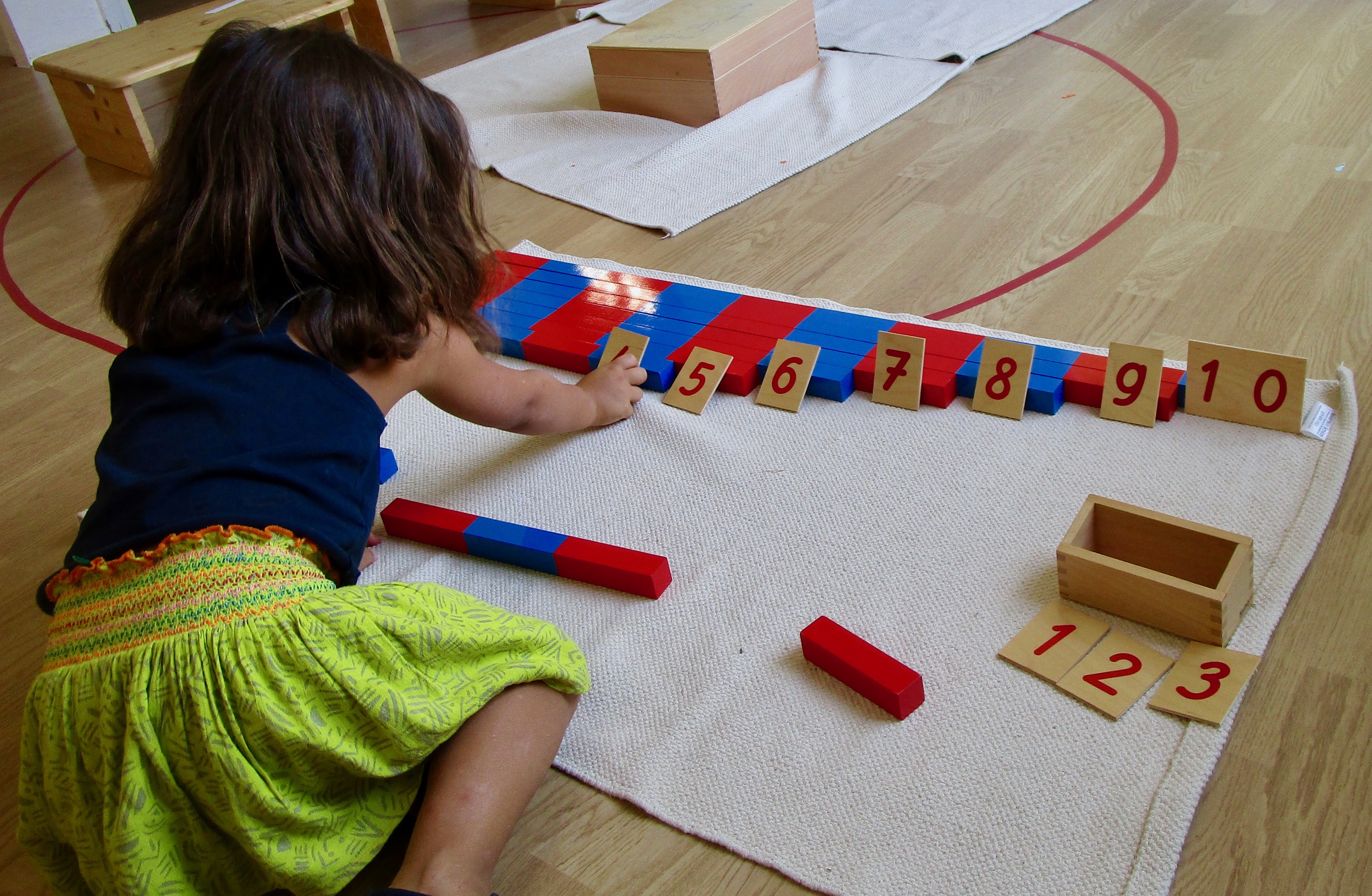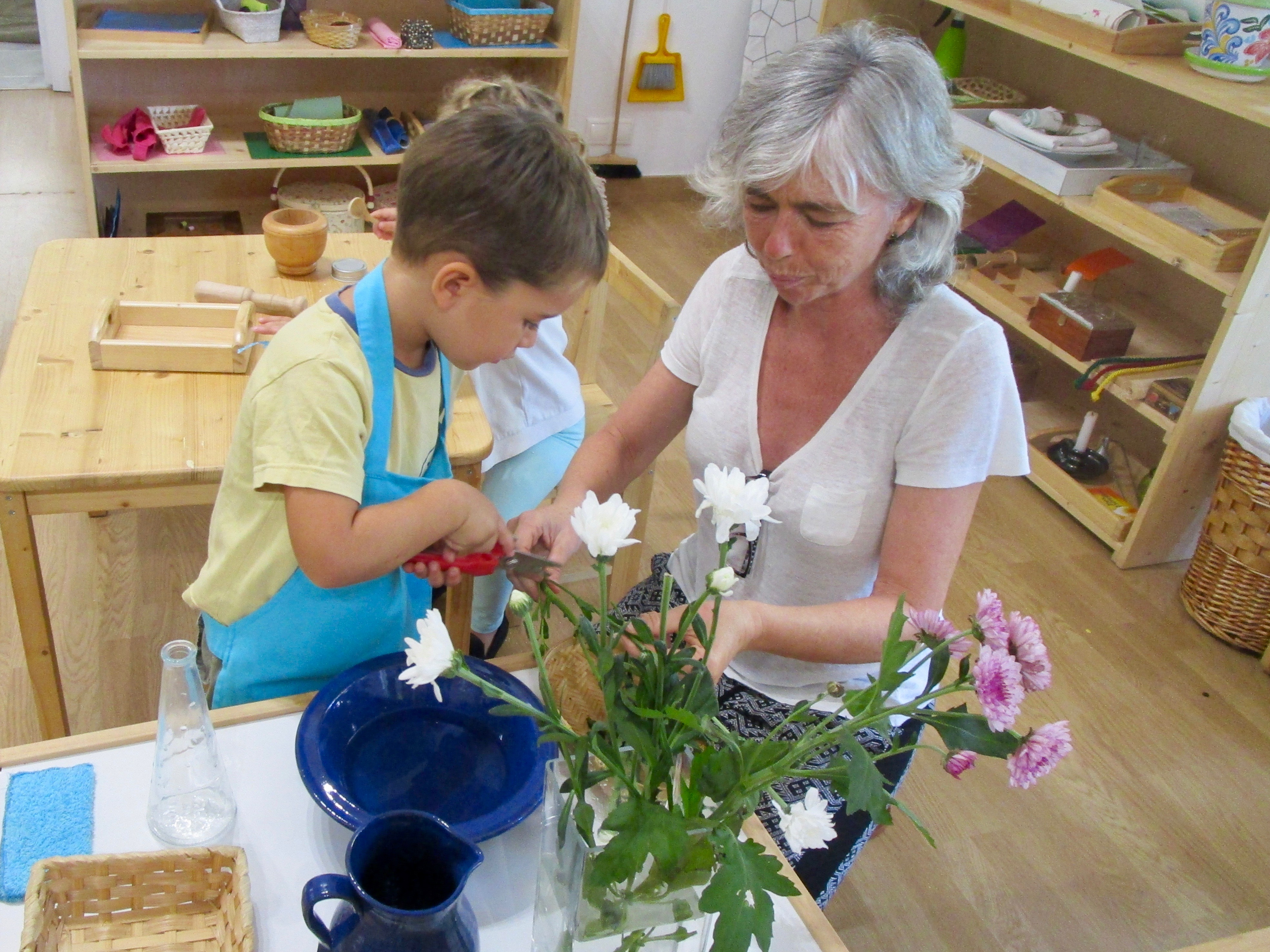 The Role of the Adult
The art of engaging children is at the heart of the Montessori environment.
Captivating interest is the key to motivating further exploration, practice, and mastery. Inspiring the children to connect to knowledge and skills, the guide fosters work in the classroom by presenting a wide range of stories and lessons. She is a beacon of calm in a swirl of activity and the deep bond between teacher and child, cultivated over the three-year relationship, is at the root.
Adults are tasked with the responsibility of maintaining an enriched environment always prepared for the children's work.
Community
From the understanding of the child as an interconnected being we understand the importance that learning doesn't start and finish at school. Children are learning all the time and our educational methods need to respect this. What children do at home is influenced by activities at school and vice versa.
Communication between educators and parents is essential as is it is to maintain a bond between children interests and activities in and out school. A Montessori educational environment will pursue each child interest and absorb all children experiences out of the school by integrating them into the environment.
From the first point of contact throughout their child's educational journey, parents at the school will be nurtured in their understanding of the Montessori methodology and philosophy, their participation in their child's education and healthy development, and contribution to the sustainability of the school.
All educators and students at Casa del Mar Montessori Marbella will be connected in their work to create a safe, rich environment in which to grow physically, intellectually, and spiritually.